8 Advantages of using Straw Bales to Build your House.
Straw bales are an extraordinary material for building, Straw bale construction is superbly energy efficient, environmentally safe, easy to work with, and can be used to build structures that are durable, innovative, and beautiful. Straw houses have been built on the African plains since the Paleolithic Era. Straw bales were used in construction 400 years ago in Germany; and straw-thatched roofs have long been used in northern Europe and Asia.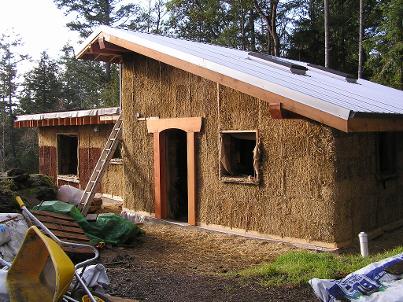 Advantages of straw-bale construction over conventional building systems include the renewable nature of straw, cost, easy availability, naturally fire-retardant and high insulation values.
1. Energy Efficiency.
Straw bales have also been used in very energy efficient high performance buildings such as the S-House in Austria which meets the Passivhaus energy standard. Compressed straw bales have a wide range of documented R-values. (R-value is a measurement of a materials insulating quality, higher the number the more insulating). The reported R-value ranges from 17-55 (in American units) or 3-9.6 (in SI) depending on the study. A well built straw bale home can save you up to 75% on heating and cooling costs.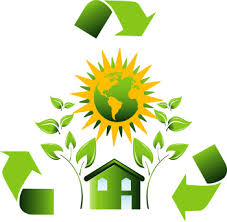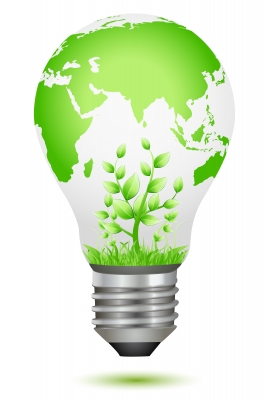 2. Fire Resistance.
Straw bale homes have roughly three times the fire resistance of conventional homes. Densely baled straw limits the amount of oxygen needed for combustion to take place, and is therefore very resistant to fire. Fire testing, conducted in New Mexico through The Straw Bale Association, demonstrated that an 18-inch straw bale wall survived fire penetration more than two hours, while an unfinished wall survived for just 34 minutes. Loose straw, of course, is very flammable and can be a hazard.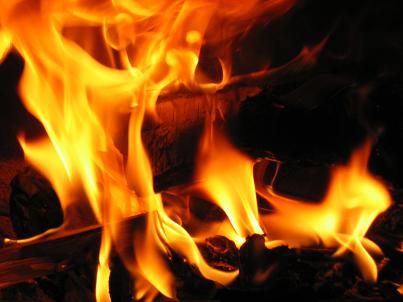 3. Sound Proofing.
Straw bale walls provide excellent sound insulation and are superior wall systems for home owners looking to block out the sounds of traffic or airplanes in urban environments.
4. Environmentally Sustainable.
Straw is a large "waste" product from the agricultural industry, which should be fully utilized as a sustainable building material - it is either burned or composted in standing water. By using straw as a building material we can reduce either air pollution and/or water consumption.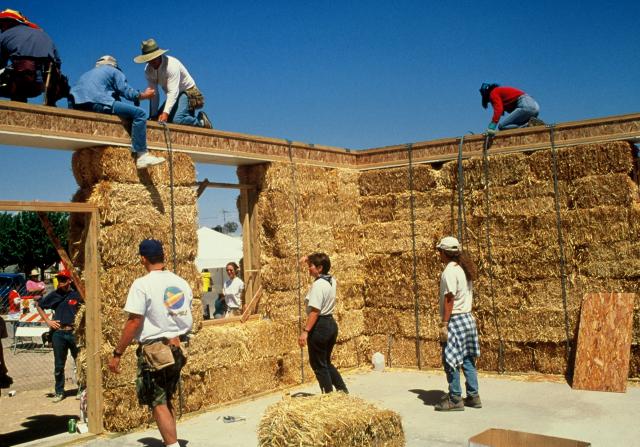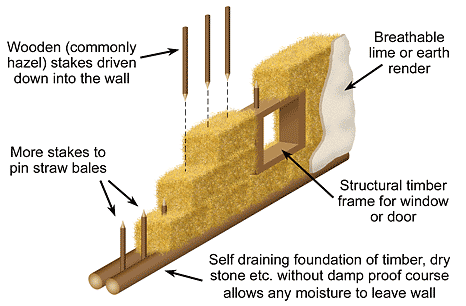 5. Natural Materials.
Using straw means that you do not have to use standard insulation materials in your home. Fibre-glass insulation has formaldehyde in it (a carcinogen). Bale walls also eliminate the use of plywood which contains glues that can off-gas into the house over time.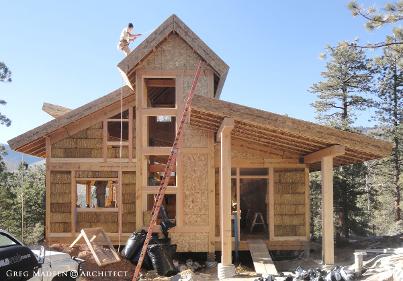 6. Low Building Costs.
Straw Bale houses can cost anywhere from R200/m2 to well over R4,500/m2 depending on the luxuries and finishes used.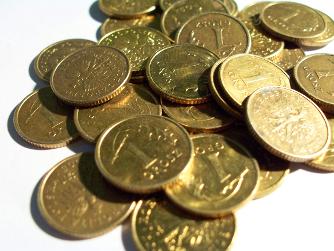 7. Minimise Wood & Steel Consumption.
The harvesting of forests is a global concern and any reduction in the use of wood material is a good thing for the long term health of the planet. If a Straw Bale house is built as a load bearing assembly, the wood or steel in the walls can be completely eliminated.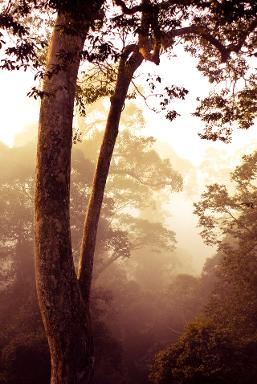 8. Aesthetically pleasing.
Straw Bales are extremely versatile and enable you to build a very unique house. In South Africa, the five star Didimala Lodge made from 10,000 straw bales has housed luminaries such as Nelson Mandela and Tony Blair.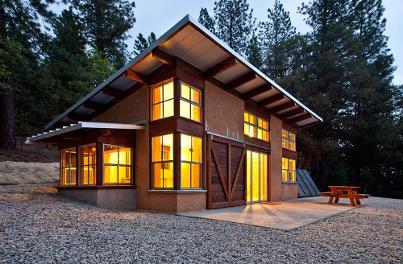 Claire Cardwell is originally from the UK and moved to South Africa in 1999. She started Blue Designs in 2004 after working as a Project Manager for Avalon Construction on a luxury home in the Featherbrook Estate. In her spare time Claire is a keen artist and photographer.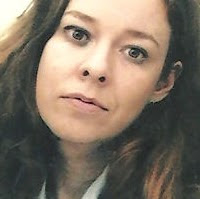 Call Claire - 082 399 0180 /
011 025 4458
Whatsapp - 066 232 3676
Email - bluedesigns5@gmail.com