Call Claire + 27 11 025 4458 / +27 11 025 4458
Whatsapp +27 66 232 3676
Email - bluedesigns5@gmail.com
Building Site Visits
If you would like us to visit your building whilst it is in progress please let us know. Let us make sure that the Builder is following your plans and isn't making mistakes that could come back to haunt you. Claire Cardwell worked on a Building Site for Avalon Construction for over a year at the Featherbrook Estate, Krugersdorp, in 2003 & has a team of experts that she can call on for Consultations. 082 399 0810 / 011 025 4458
bluedesigns5@gmail.com
Currently I charge R500/hour or part thereof to make Site Inspections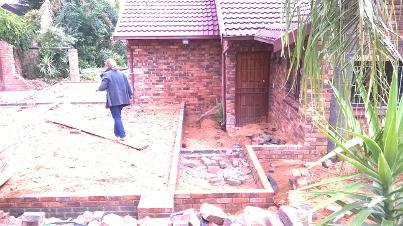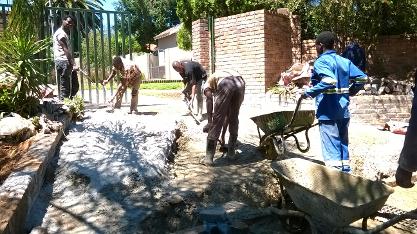 'Walking the plank' Claire checking on progress on a renovation in Jukskei Park, Randburg, an exceptionally cold and rainy day - November 2014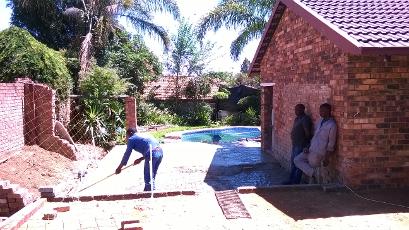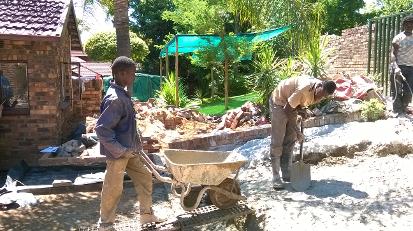 Double Checking measurements prior to ordering floor slabs....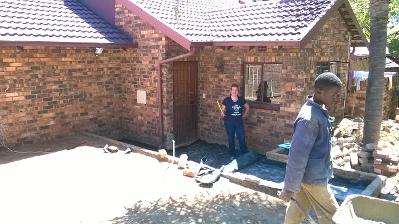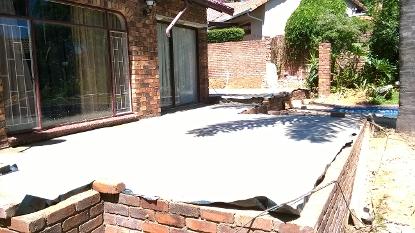 Floor slab cast - so far the builder is doing a very neat job.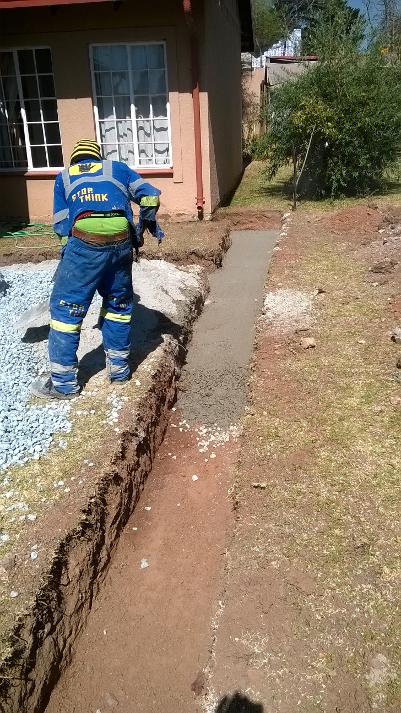 Concrete foundations being poured... fortunately the soil conditions were good so a basic trench foundation with no extra steel was OK for the lightweight Covered Patio. House Atkinson
Lintols propped with a gum pole, a conventional steel prop - 2 across this span would be better, however the gum pole did the job!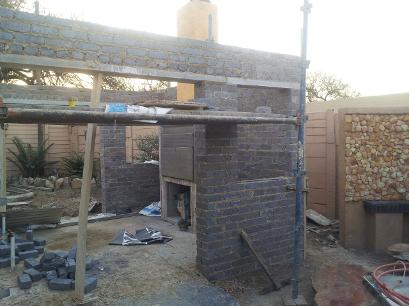 Site meeting with the Client, the Builder and a consultant before work on site commenced. - House Atkinson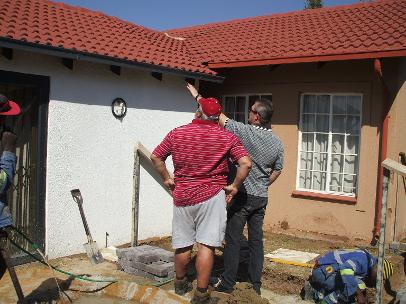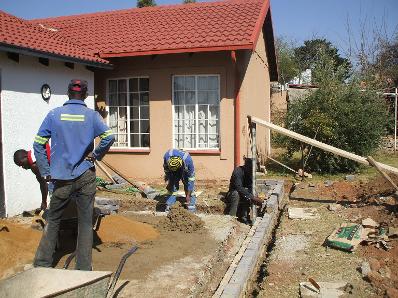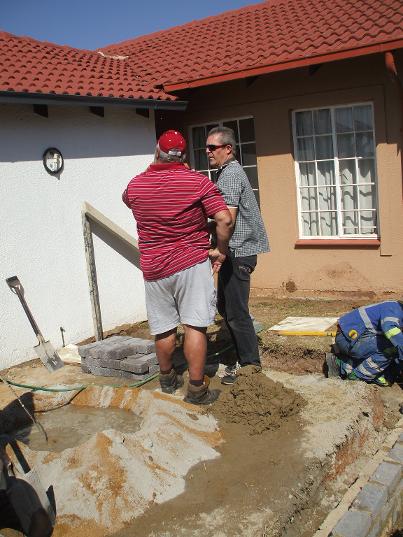 My Roof and Building Inspector - John giving the builder instructions prior to the start of the main build...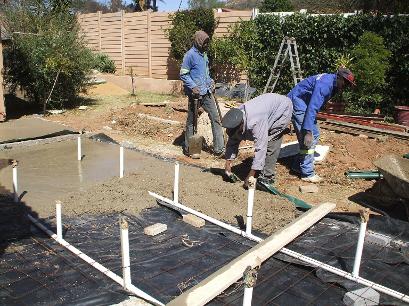 Laying the floor slab, note the conduit installed for the LED lights in the floor.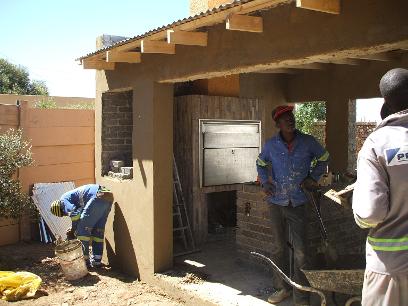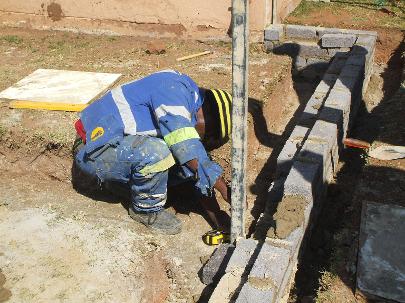 Plastering started, and the roof is on, note the uneven spacing of the rafters... This is due to lack of supervision on site, however the structure is not unsafe and the rafters will be hidden by fascia board and a gutter.
House February - Waterfall Country Estate
Artists impression of the completed house. For more information on this house visit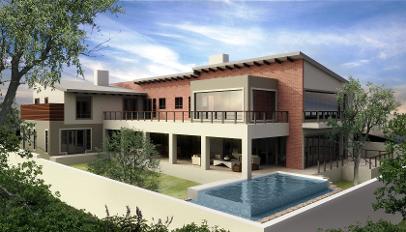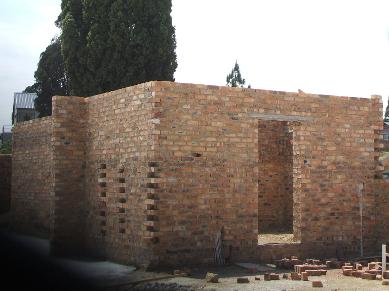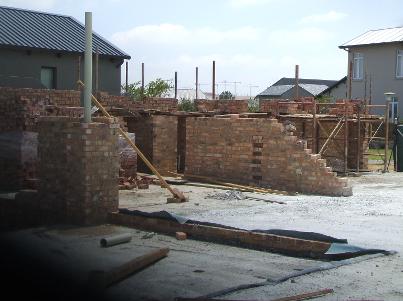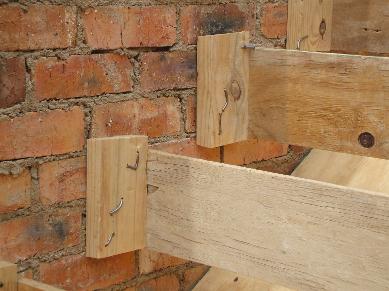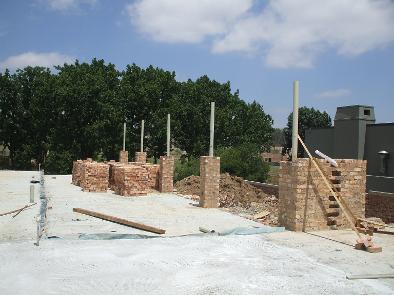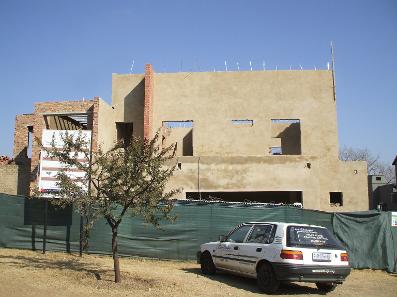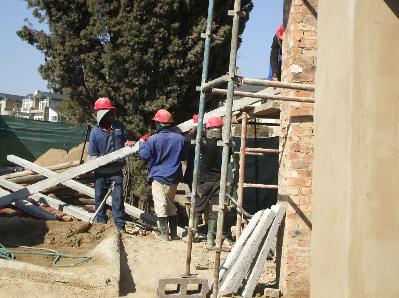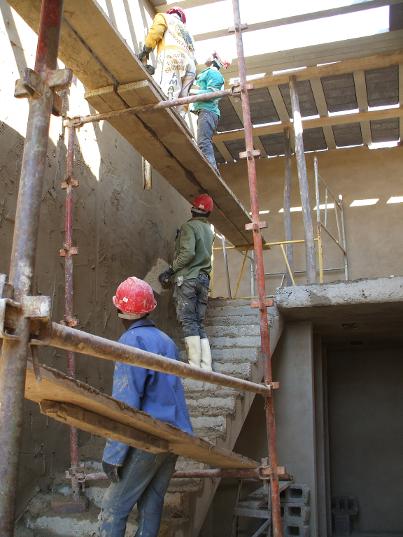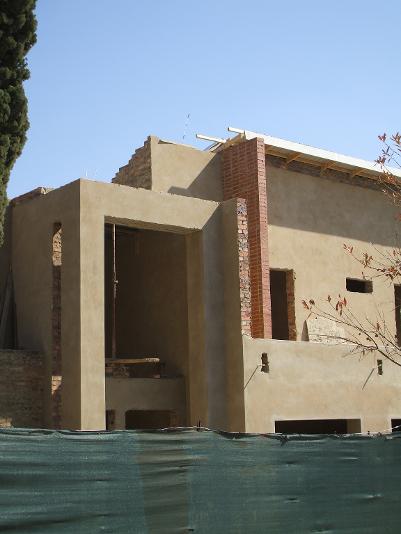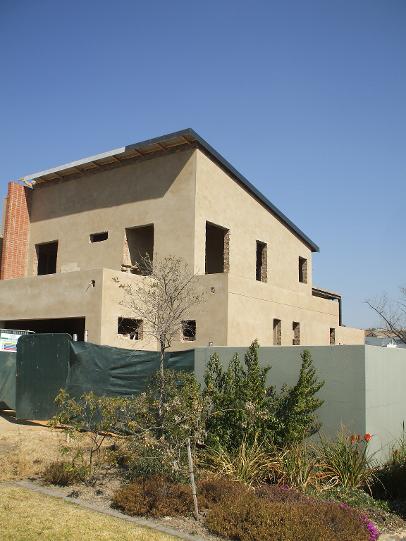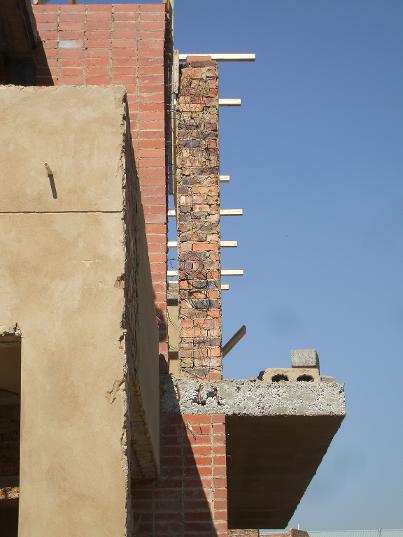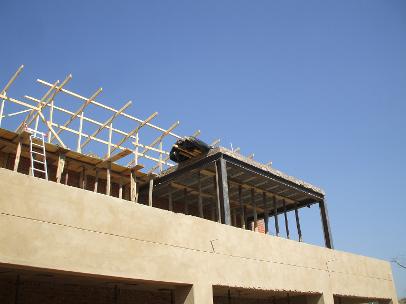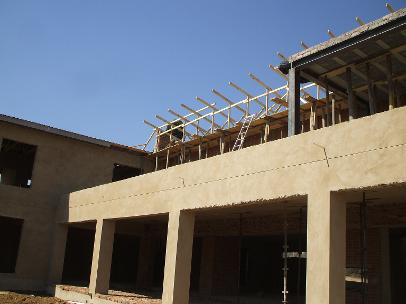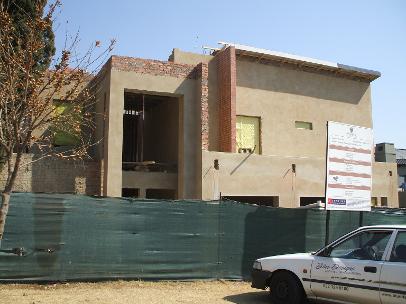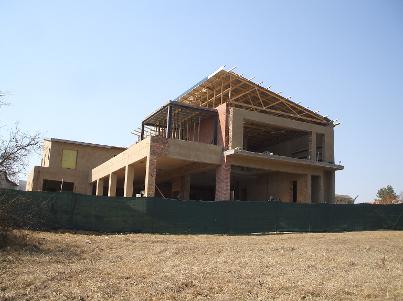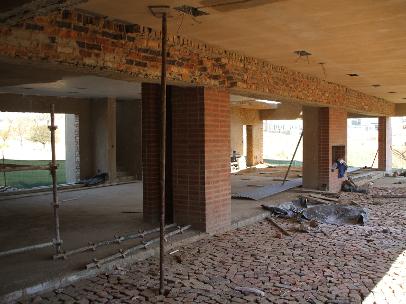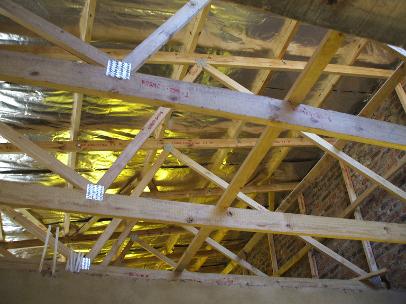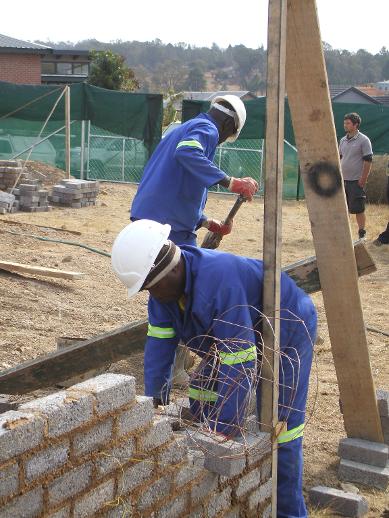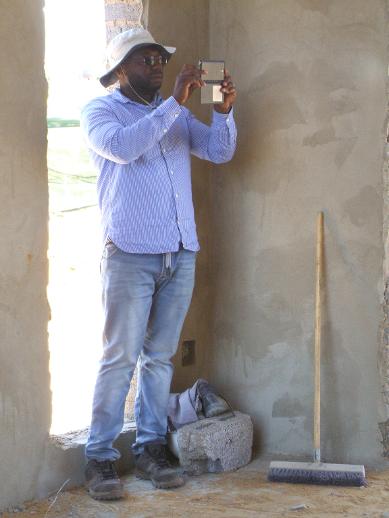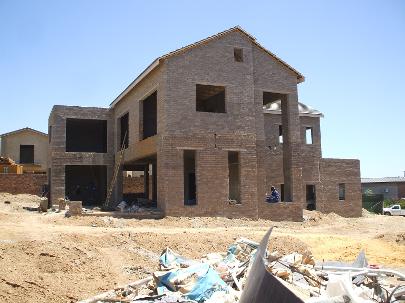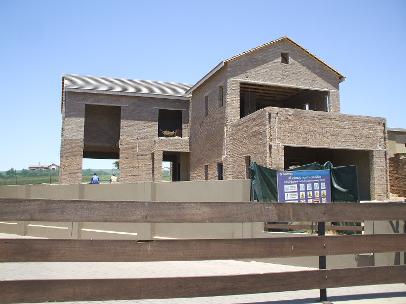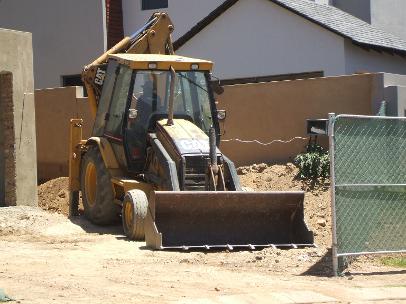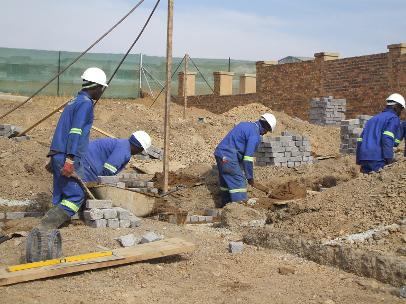 Copperleaf Golf Estate - House Chidi
A spacious, open plan house with Four Bedrooms, Helper's Quarters is currently under construction. Phase two includes a further Bedroom and Covered Patio. Green Building techniques are used throughout with insulation in the roof and floors and Double Glazed Low E Glass. Solar Geysers with heat pumps are going to be used and in addition there are plans for rain water collection and grey water harvesting. For more information on this House visit Copperleaf Golf Estate - House Chidi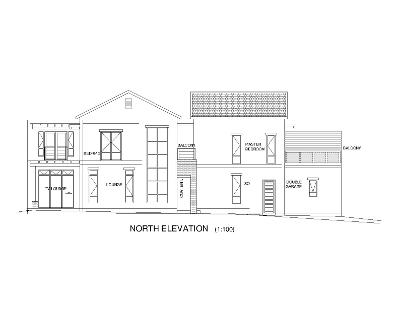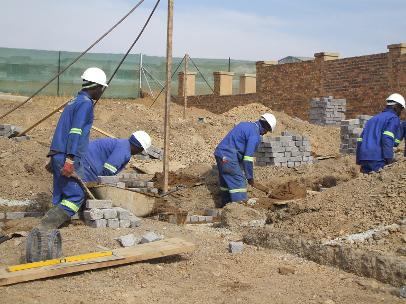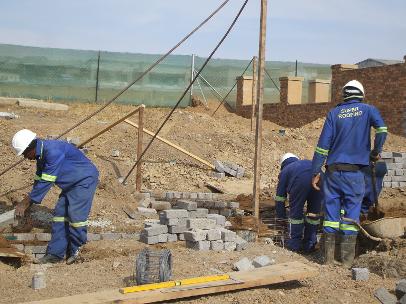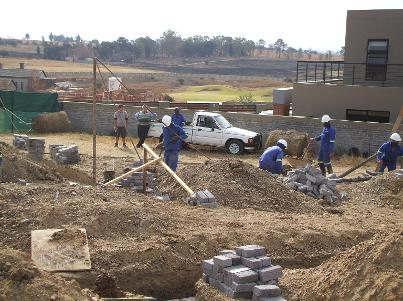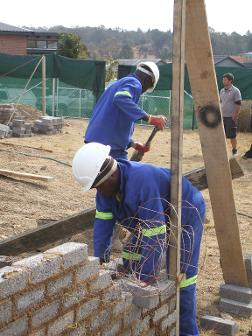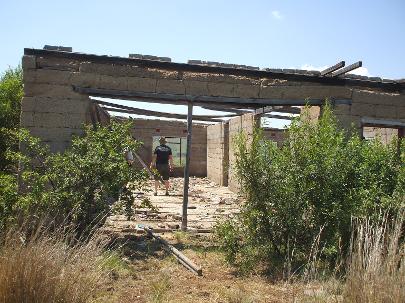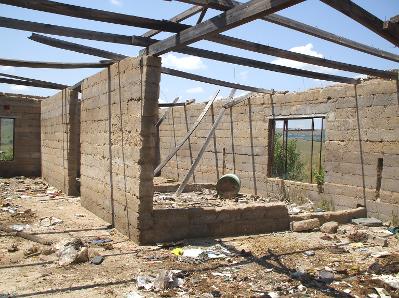 Before - the owners had a land invasion and a house was built on their land and subsequently abandoned. The decision was made to knock down the derelict structure, reinforce the existing foundations and build again.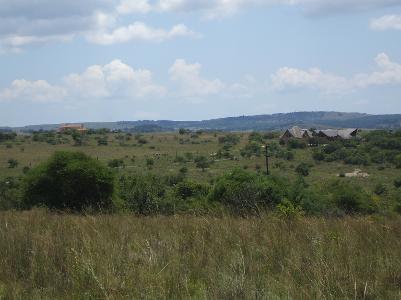 The view - a paradise, Eagles and Meerkats are frequently seen.