Getting Building Plans Approved.
To the uninitiated Council can be a minefield! The first step is to appoint a SACAP (South African Council for the Architectural Profession) registered Architect/Designer. A list of registered professionals can be found atwww.sacapsa.com. In order to practice as an Architect or Designer it is compulsory to register with SACAP. De-registered Architects are not legally allowed to practice architecture independently.
It is vitally important that your Architect / Designer do their homework before drawing up plans. This will save a lot of time and expense later on.
Your Architect / Designer will obtain previous plans from the Council and a copy of your SG (Surveyor General) diagram and Zoning Certificate. The SG diagram clearly demarks your properties boundaries / area and neighbouring stands. The Zoning Certificate will tell you what the zone use of your property is - agricultural, business, commercial, residential 1, 2 or 3 and Special Use. Residential 2 or 3 usually indicates your property is in a cluster / townhouse development.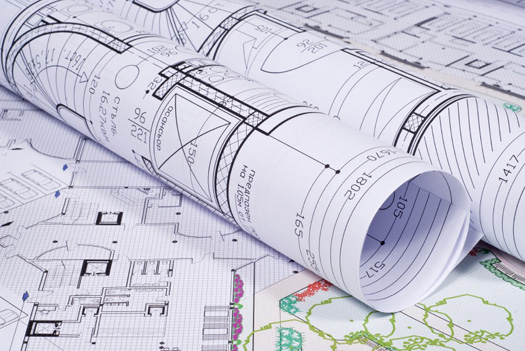 Please find the Johannesburg Application Form, SANS 10400 Forms, the SACAP Form and the Plans Examiner's Checklist below :-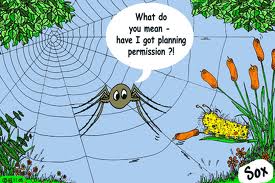 Building Lines are invisible lines on your property demarking the point up to which you can build - garden / boundary walls are not included.
If your property is Zoned Residential the Street Building Lines are :-
1m for erven 500m2 or less
and 3m for erven over 500m2
If your property is zoned Agricultural then your street building lines are :-
9m for erven 9ha or less and
30m for erven larger than 9ha
You must double check with Council as Building Lines may differ if your property is in a complex or estate or if there is an amendment scheme in place.
If your Title Deed/Deed of Transfer indicates a building line (for example a street building line of 10m) then this will supercede the street building lines above or Council Zoning.




Coverage is the Building footprint on the stand - in other words what percentage of the stand is covered by a roof? Paving, Driveways, swimming pools and boundary/garden walls do not count towards coverage in SA. Coverage is typically 50% for a single or double storey dwelling / building and 40% for a three storey building.
F.A.R - Floor Area Ratio is the ratio of living space to stand area. Bedrooms, lounges, kitchens, staff quarters etc. will count, but garages, covered patios, lapas, sheds, swimming pools and store-rooms etc. do not.
The new Johannesburg Consolidated Town Planning Scheme allows an F.A.R of 1.2 - please check whether there are any amendment schemes in place for your area - sometimes F.A.R.s are as low as 0.3!
F.A.Rs vary between 0.3 - 1.2. A low F.A.R - 0.6 for example - will effectively ensure that the first floor is smaller than the ground floor in a double storey building.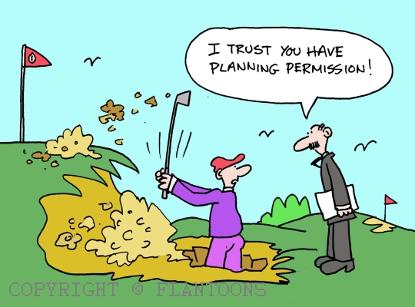 You will also need to obtain a copy of the title deeds if you don't already have a copy. This is not only to confirm that you are the owner of the property; but also because title deeds usually have restrictive clauses within them. This could affect the outcome of your building plan application. Typically title deeds indicate that there is a 2m servitude on two boundaries other than a street boundary or pan-handle. Further restrictions such as prohibiting metal roofs or wooden buildings are also common. Title Deeds can be obtained from your transferring Attorney, the bank (if your property is mortgaged) or the Deeds Office.
Restrictive Clauses within a Title Deed can be removed - this involves an application through the Town Planning Department. Consent can also be granted for extra coverage / F.A.R. However this is a lengthy process and I strongly recommend that you use a Town Planner.
If your property is within an estate or town house / cluster complex you will also need to get a copy of the Estate Guidelines from the Aesthetics Committee / Body Corporate / Residents Association etc. You will find a list of requirements that ensure Aesthetic harmony and good building practice within the estate / complex. In addition you will need your plans stamped and a letter from the Body Corporate for Council indicating that they are happy with your planned building.
You will need to get your plans signed off by a Structural Engineer - this is now a SANS 10400 requirement.
He/She will need to inspect your building project at regular intervals so the Foundations, Floors, Slabs and Roof can be certified. Your Engineer will be also be able to advise you whether further inspections/sign offs are required.
If you have an 'As Built'/Illegal structure that needs plan approval the Engineer will need to inspect the foundations and the roof before he/she can sign the plans off. If a concrete floor or roof slab has been installed then you will need the completion certificate from the company who installed the slab.
If a completion certificate is not available or if you do not know who did the work then the Concrete Slab will need to be X-Rayed...
Prior to plan submission you will need approval and stamps from the following -
1.) Fire Department - if your property is zoned business, commercial, special use or if you are building with thatch or timber frame construction.
2.) Water / Sewerage department - if you are applying for Building Line Relaxation, proposing a new house / building or doing major renovations.
In other cases you must submit yourplans with a water and sewer map.
3.) Roads / Transportation Department - if you are applying for Building Line Relaxation.
4.) Environmental Health - if your property is zoned agricultural, business, commercial or special use.
New regulations enforced in September 2012 also require that your home is energy efficient - this also stipulates that at least 50% of your hot water is generated from solar powered geysers or heat pumps.


Energy Efficiency Calculations need to be done for the Fenestrations (glazed doors and windows) and the roof.
Energy Demand Calculations will also need to be included with the plans.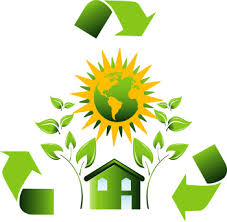 For Plan Submission you will need -
1.) 3 Copies of the building plans - 1 Colour & 2 Black & White or 3 Colour.
2.) Application Form
3.) SACAP Registration form.
4.) SANS 10400 forms & Engineer's Appointment form (Form 2) If other specialists are also required for the plans (like a Ventilation Engineer or a Fire Engineer then they will also need to fill in Form 2)
5.) Title Deed / Deed of Transfer.
6.) Fire Department/ Environmental Health / Roads / Water stamps etc. if applicable.
7.) Water & Sewer Maps from the Water & Sewerage Department (In Johannesburg it's Joburg Water).
8.) Permission letter and stamp from Body Corporate / Aesthetics Committee etc. if applicable.
8.) Letter from Town Planning for Building Line Relaxation, Consent, Rezoning etc. if applicable.
9.) Approved SDP (Site Development Plan) if applicable. Or a Revised SDP if your property is not zoned Residential 1.


10.) Plan Submission / Courier Fees and Council Fees.

11.) Power of Attorney authorising your Architect / Courier to act on your behalf in respect of gaining building plan approval.
12.) Energy Efficiency Calculations for your home.
13.) Lighting Layout with Energy Consumption & Demand Calculations
14.) Water layout.
15.) Hot Water Demand Calculations.
16.) Heritage Approval Stamp and Letter if your home or building is more than 60 years or is deemed to be of historical, aesthetic or of social significance.
17.) SG (Surveyor General) Diagram, Aerial Photograph, Contour Map and Zoning Certificate.

18.) Patience!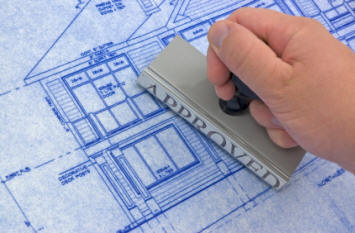 GOOD LUCK !



Claire - 082 399 0180 / 011 025 4458
Whatsapp 066 232 3676
bluedesigns5@gmail.com
Contact Us For a Quote Getting Building Plans Approved